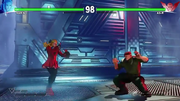 List of stages from Street Fighter V that only appear in A Shadow Falls and are unavailable on other modes. Note that as they can't be selected, they have no official names. They are all located in the Shadaloo Headquarters and one located in the City.
An outside location similar to the City in Chaos.
Battles:
Two corridors from the Shadaloo Base.
Battles: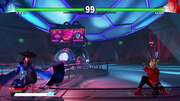 The room containing the computer controlling the Black Moons.
Battles: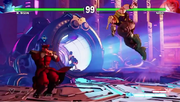 A location close to the Lair of the Four Kings, where Li-Fen is forced to work as a hacker in a machine, appearing in the background. She is absent on this stage's last appearance as she is saved by Chun-Li.
Battles: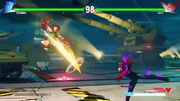 An outside location similar to the Shadaloo Base at Night.
Battles:
Ad blocker interference detected!
Wikia is a free-to-use site that makes money from advertising. We have a modified experience for viewers using ad blockers

Wikia is not accessible if you've made further modifications. Remove the custom ad blocker rule(s) and the page will load as expected.