This article or section is a stub.
You can help the Street Fighter Wiki by expanding it.
The Aegis Reflector is one of Urien's special attacks in Street Fighter X Mega Man, and one of the eight special weapons that Mega Man can obtain.
Description
Edit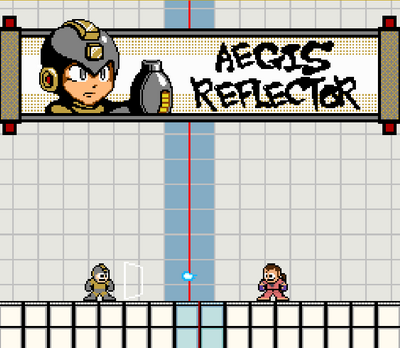 Each 'shot' generates a reflective barrier in front of Mega Man that will reflect projectiles fired at him.
This weapon is particularly useful against Ryu, due to his projectile-heavy attack pattern.
Ad blocker interference detected!
Wikia is a free-to-use site that makes money from advertising. We have a modified experience for viewers using ad blockers

Wikia is not accessible if you've made further modifications. Remove the custom ad blocker rule(s) and the page will load as expected.