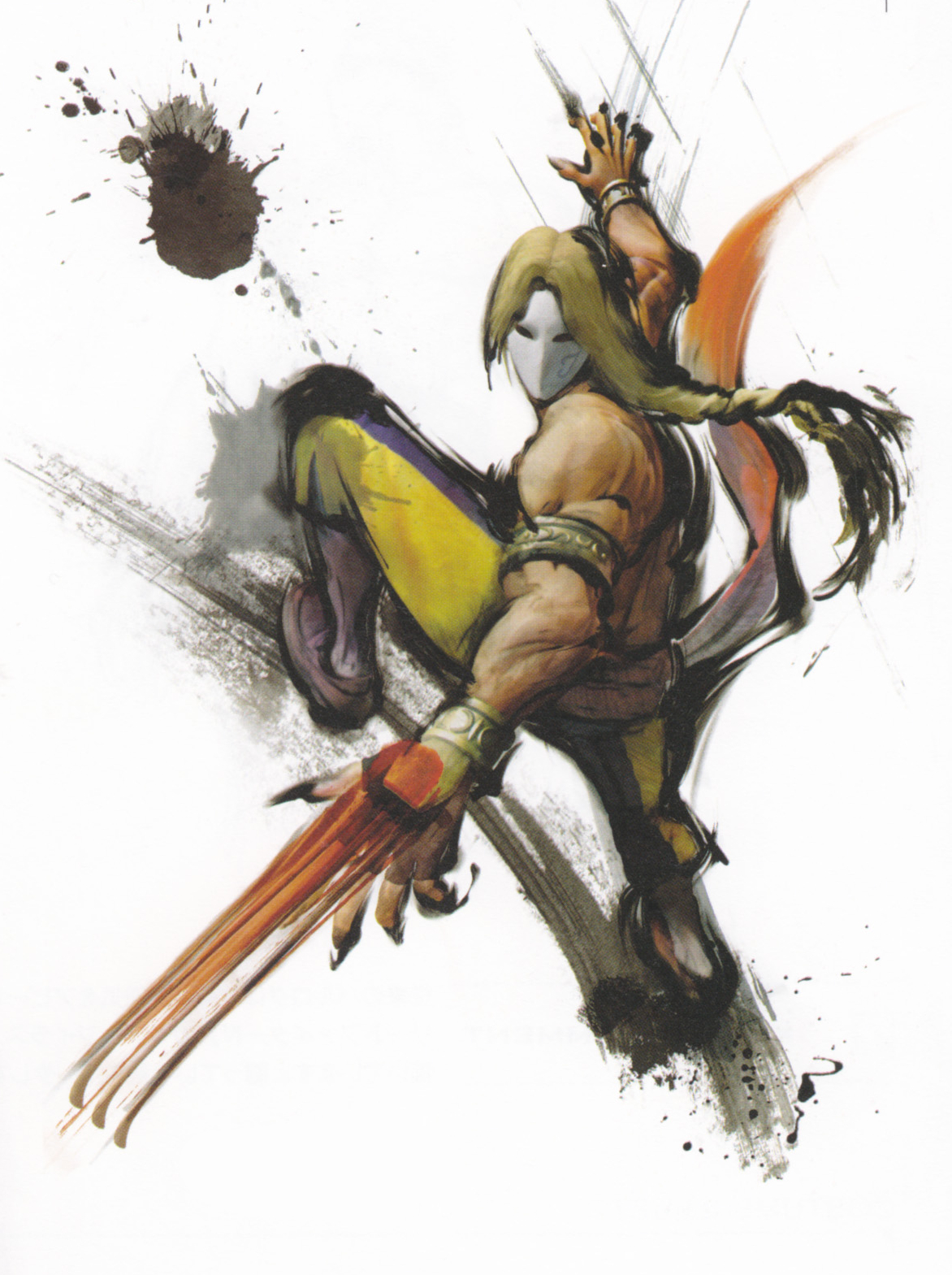 No higher resolution available.
Most people don't play Vega for the simple fact that he isn't a reliable top tier character, which is understandible. What alot of people don't realize is how flexible Vega is. He can adapt to many situations, and punish ranged attackers very easily. Of course it takes a lot of practice in order to become consistantly successful with Vega as is he is by no means easy to pick up. He, however, is definately capable of hanging with top tier players if played correctly. Sadly the stats are against him... Low damage, easily dizzied, loss of claw, loss of mask, low hp, and not the greatest priority compared to top tiers. If the right person plays Vega, he can make those stats a thin line, but it does take alot of Vega experience and player experience when it comes to mindgames. Vega must always be on the move, even if it isn't jumping around. Crouching constantly, jupming straight up, or walking when people expect you to be airborn are all part of mind games. Dash forward and then back for no reason! Do what the other player is least expecting and it will throw his entire style off. Vega is amazing in the fact that he has enough priority to keep the pressure on the enemy with a flurry of attacks, a quick dodge to set up, and then back at it again. Vega can keep most opponents trying to block the entire match with his immense speed and zoning techniques! Can anyone say chip damage?
'Speed '- Vega's speed is amongst one of the fastest characters in the game, which makes him very useful when it comes to positioning him, and punishing the enemy for careless mistakes.
Zoning - Vega's zoning with his claw is an amazing advantage over most characters. With the long range of his claw you can keep opponents off you, attack them from good distance, as well as use the push back to position them for whatever reason need be.
Damage - Although Vega's damage is much lower compared to most characters, almost all of his attacks can be linked into a combo which makes up for his singular attack damage.
Appears on these pages

of
Street Fighter II series Vega in Street Fighter II. Vega in Super Street Fighter II. Vega...
File history
Click on a date/time to view the file as it appeared at that time.
Ad blocker interference detected!
Wikia is a free-to-use site that makes money from advertising. We have a modified experience for viewers using ad blockers

Wikia is not accessible if you've made further modifications. Remove the custom ad blocker rule(s) and the page will load as expected.