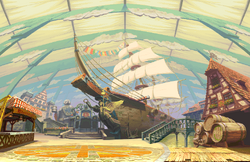 Germany is a federal republic in Europe. It is most notable in the Street Fighter universe as being the home country of Hugo.
List of fighters who hail from Germany
Edit
Doctrine Dark (in his Street Fighter V backstory, he is said to be of German heritage)
Germany stages
Edit
Ad blocker interference detected!
Wikia is a free-to-use site that makes money from advertising. We have a modified experience for viewers using ad blockers

Wikia is not accessible if you've made further modifications. Remove the custom ad blocker rule(s) and the page will load as expected.