This article or section is a stub.
You can help the Street Fighter Wiki by expanding it.
Hit confirmation
, often shortened to 
hit confirm
, is a term used in fighting games to refer to the process of discovering if a
combo
is safe to continue.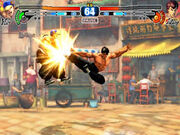 When hit confirming, a player must essentially pay attention to whether or not a given move at a certain point in the combo they are attempting to put together hits; from there, the player will know whether or not to break out of the combo and re-position themselves.
Generally, the 'confirming' move is one that is safe on block. This is necessary because that move 'confirms', via the opponent's reaction, whether or not the player should finish out the combo. An ideal confirm, if blocked, gives the player enough time to react defensively.
Tutorial
Edit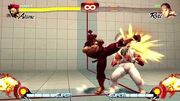 Ad blocker interference detected!
Wikia is a free-to-use site that makes money from advertising. We have a modified experience for viewers using ad blockers

Wikia is not accessible if you've made further modifications. Remove the custom ad blocker rule(s) and the page will load as expected.