Ibuki
Talk

1
1,120pages on
this wiki
Ibuki 

Ibuki, as she appears in Street Fighter X Tekken.
Ibuki
Birthdate
December 6
Birthplace
Japan
Height
5' 4" (162 cm)
Weight
101½ lbs (46 kg)
Eye color
Brown
Hair color
Black
Fighting style
Ninjutsu
Likes
Boys, her pet tanuki (raccoon dog)
Dislikes
Exams, Guy's uptight way of the ninja
Rival(s)
Sakura (friendly), Oro, Makoto, Guy
Moveset
Kunai, Neck Breaker, Hien, Kazegiri, Tsumuji, Kasumi Suzaku, Agaman, Raida, Yoroitoshi, Hashinsho
First game
Street Fighter III
English voice actor(s)
Kat Steel (Super Street Fighter IV)
Japanese voice actor(s)
Yuri Amano (Street Fighter III)

Ayumi Fujimura (Super Street Fighter IV)
"You were wide open."
—Ibuki
Ibuki (いぶき, Breath) is a kunoichi (female ninja) in the Street Fighter series. She first appeared in Street Fighter III, and is voiced by Yuri Amano in all three games in the series. Ayumi Fujimura voices her in Super Street Fighter IV.
Ibuki lives in a village entirely composed of ninjas, where she has been training since childhood. After doing the same routine everyday and attending a school for ninjas, she wishes to live like a normal schoolgirl.
In Super Street Fighter IV, she sneaks away from her clan's summer training camp to compete in S.I.N's tournament, in order to meet cool and handsome guys. When the tournament is over, she realizes that she is going to be late for camp and attempts to sneak back in as if nothing had happened. However, she is caught by one of the camp's instructors.[1]
Later in 2nd Impact, Ibuki was sent by her clan to procure documents from Gill's organization. These documents concern the "G-File" project, which was responsible for creating Necro and Twelve. Gill voluntarily gave Ibuki the documents, though the project was already underway by that point.
In 3rd Strike, Ibuki tracks down Oro to fight him for her ninja graduation exam. She fights well enough to pass, and moves on to go to a university. While there, she joins a club which, to her dismay, turns out to be run by her ninja clan as an additional training method - and she clues in just as an upperclassman holds her at kunai-point.
Other Appearances
Edit
UDON Entertainment released a four-volume mini-series based on Ibuki and her storyline in Street Fighter III: 3rd Strike, where she is rivals with Makoto. Each volume was also collected into a single book for UDON's Street Fighter Legends series. She appears in volume 3 of this series, preceeded by Chun-Li and Sakura.
Ibuki appeared as a playable character in Street Fighter X Tekken where she is partnered with Rolento, who had sent a request to her village for someone skilled in fighting and infiltration in his search for the Pandora artifact. Due to Rolento's constant orders which she follows reluctantly, Ibuki does not particularly get along well with her new partner, despite the military titles he bestows on her as their story progresses.
Biography
Edit
Appearance
Edit
Ibuki is a beautiful young girl from Japan who is raised in a ninja village that is hidden from society's watchful eyes, where she trains in the deadly art of ninjutsu. She has a slim, athletic build and her blackish/brown hair is held back tightly in a topknot that drops well below her waist. Unlike most of her other female counterparts in the same genre, Ibuki's outfit has a more traditional type of ninja dogi, consisting of a sleeveless upper garment, baggy pants, arm guards, and a mask that conceals the lower half of her face. Her footwear consists only of cloth bandages that are wrapped around her shins, ankles, and instep. Her winpose in the games and concept art reveal her wearing a tanktop and a white thong underneath.
Personality
Edit
Even though she is a well-trained ninja, she is still a normal teenage girl, and states on several occasions that she finds her ninja garments ugly and her daily training strange. She will jump right back into her "normal" clothes when her regimen is over and/or when she wins a fight.
Ibuki has a notable interest in boys. This can be seen in several of her win quotes in Super Street Fighter IV where she evaluates her opponents based on their looks, behavior, clothing, as well as their fighting performance.
Ibuki and Elena were the lone female characters in the Street Fighter III series until 3rd Strike, where they were joined by Makoto and Chun-Li.
The other ninja in Ibuki's clan include Sanjou, Enjou, Genda, Raion and Homura Yuuta. Enjou is often mistaken for Geki from the original Street Fighter game.
Ibuki has a pet tanuki named Don.
Ibuki was the first Street Fighter III character to appear in another game.
In Pocket Fighter, when Ibuki throws her kunai, her outfit changes to make her look like Rolento from Final Fight, referencing his Stinger. Also, what she throws during her Kasumi Suzaku Super Combo depends on what level it is at. She will throw a kunai (lvl. 1), a shuriken (lvl. 2), or a tanuki statue (lvl. 3).
Ibuki's storyline in Super Street Fighter IV appears to be derived from her appearance in Pocket Fighter, where she sneaks away from her ninja training to look for an ice cream shop. She also encounters Sakura in her rival battle and asks for directions.
She seems to have begun a friendship with Sakura, based on their rival match in SSFIV and their similar background as high school fighters interested in boys (or at least a particular boy, in Sakura's case). Also, when Ibuki defeats Sakura in a round with a Super Combo Finish, she says "We should totally hang out sometime!", with her match victory quote saying "I never meet anyone cool at my school".
Ibuki's 2nd alternate costume for Super Street Fighter IV is based on the clothes she wears during a certain win pose in the Street Fighter III games. [2]
Ibuki and Hokuto from Street Fighter EX are both voiced by Yuri Amano.
Ibuki was originally planned to be a playable character in Tatsunoko vs. Capcom, but wasn't included due to time constraints.
In the game Ultimate Marvel vs Capcom 3, Strider Hiryu has an alternate color based on Ibuki's costume.
In the 1999/2000 release Street Fighter Alpha: The Animation movie, Sakura is playing a hand-held Street Fighter game with Ibuki fighting Chun-Li right before Ken interrupts her.
Stage Theme
Edit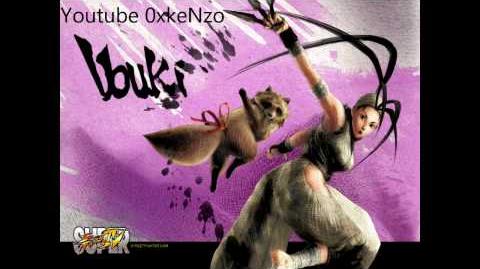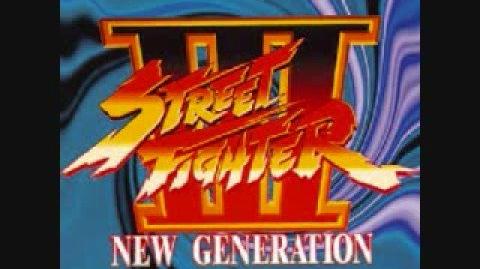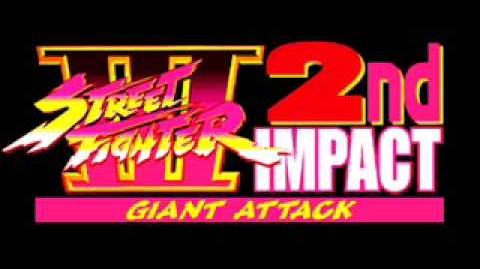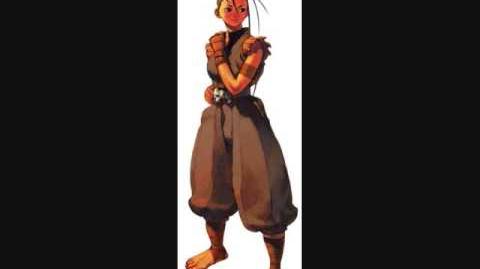 Ibuki's moves in Street Fighter III: 3rd Strike
Ibuki's moves in Super Street Fighter IV
References
Edit