This article or section is a stub.
You can help the Street Fighter Wiki by expanding it.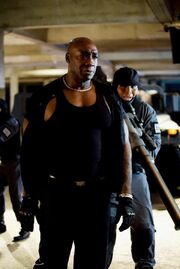 Michael Clarke Duncan (December 10, 1957 – September 3, 2012) was an American Actor who portrayed Balrog in Street Fighter: Legend of Chun Li. Duncan's other movies in which he played roles included Armageddon, See Spot Run, Planet of the Apes, The Scorpion King, Daredevil, Sin City, The Island, Talladega Nights: The Ballad of Ricky Bobby, The Slammin' Salmon, and his Ocsar-nominated role in The Green Mile.
External Links
Edit