This article or section is a stub.
You can help the Street Fighter Wiki by expanding it.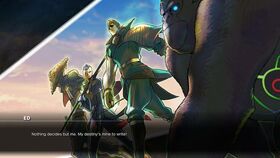 Ed's organization is an organization headed by Ed, first seen in his is character story in Street Fighter V.
Though it uses Shadaloo logos, its exact relationship to Shadaloo remains to be seen.
The members shown in Ed's ending are a woman named Falke, a tall man with large, triangular curly hair, and a gorilla with glowing blue eyes.
Ad blocker interference detected!
Wikia is a free-to-use site that makes money from advertising. We have a modified experience for viewers using ad blockers

Wikia is not accessible if you've made further modifications. Remove the custom ad blocker rule(s) and the page will load as expected.