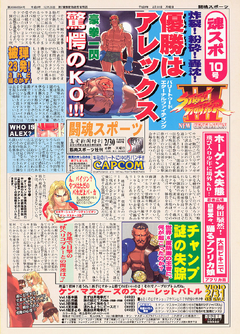 The Secret Files are a series of 12-page booklets published by Capcom, each featuring a specific game. Most of the booklets were published between 1994 and 1999 in 27 volumes, with an extra volume published in January 2010. The booklets contain art and special content from the featured game, along with development details and parody material.
List-of Street Fighter-themed Secret FilesEdit
Ad blocker interference detected!
Wikia is a free-to-use site that makes money from advertising. We have a modified experience for viewers using ad blockers

Wikia is not accessible if you've made further modifications. Remove the custom ad blocker rule(s) and the page will load as expected.