This article or section is a stub.
You can help the Street Fighter Wiki by expanding it.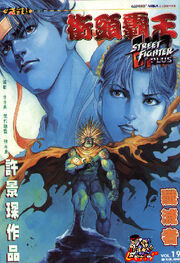 Street Fighter EX 2 Plus is the title of a manhua comic by a Hong Kong artist who drew the previous Street Fighter II since 1992. This comic was published after the release of the first arcade version of Street Fighter EX 2.
See also
Edit
Ad blocker interference detected!
Wikia is a free-to-use site that makes money from advertising. We have a modified experience for viewers using ad blockers

Wikia is not accessible if you've made further modifications. Remove the custom ad blocker rule(s) and the page will load as expected.