This article may or may not be a stub, but it's definitely missing something.
Specifically: General cleanup and the need of a Legacy section; SFIV-based comics and animations, pop culture references, influence on other games, etc.
You can help the Street Fighter Wiki by giving us what we need.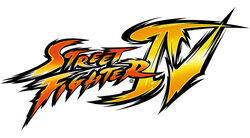 The Street Fighter IV games is a series of 2.5D fighting games. The characters and environments in the games are rendered as 3D models with polygons but the gameplay remains on a traditional 2D plane. The games also use a stylized effect to give them a hand-drawn look, with certain select attacks displaying ink sprays during the fights.
The original Street Fighter IV game, released in 2008, was the first brand new Street Fighter game released by Capcom since the arcade release of Street Fighter III: 3rd Strike in 1999. The story in the series is chronologically set between the Street Fighter II series and the Street Fighter V series.
Characters
Edit
| Symbol | Meaning |
| --- | --- |
| | Playable character |
| | Unplayable character |
| | Hidden playable character |
| | Only computer-controlled character |
| | Cheat device playable character |
Ad blocker interference detected!
Wikia is a free-to-use site that makes money from advertising. We have a modified experience for viewers using ad blockers

Wikia is not accessible if you've made further modifications. Remove the custom ad blocker rule(s) and the page will load as expected.