This article or section is a stub.
You can help the Street Fighter Wiki by expanding it.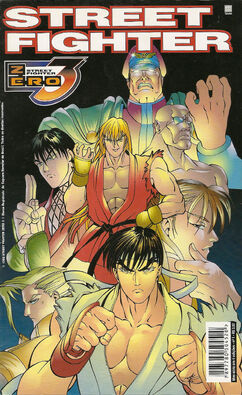 The Brazilian Street Fighter Zero 3 comic is a four issue mini-series, based on Street Fighter Zero 3, published in 1998/1999 by Trama Editorial (not related to the Spanish publisher with an identical name). It was written by Marcelo Cassaro, drawn by Erica Awano, and colored by Wagner Fukuhara. Each issue also had a short side-story written by Cassaro and drawn by other artists.
See also
Edit
Ad blocker interference detected!
Wikia is a free-to-use site that makes money from advertising. We have a modified experience for viewers using ad blockers

Wikia is not accessible if you've made further modifications. Remove the custom ad blocker rule(s) and the page will load as expected.