Ultra Street Fighter IV
Talk

10
1,166pages on
this wiki
Ultra Street Fighter IV is an upcoming 2.5-dimensional fighting game, and is an update of Super Street Fighter IV: Arcade Edition and the 3rd update to the Street Fighter IV series overall. It features five additional characters, stages and character tweaks based on community feedback. This title update will also feature brand new modes.[1]
Ultra Street Fighter IV will first be released to Japanese arcades via the NESICA system. Those who already own Super Street Fighter IV or Super Street Fighter IV: Arcade Edition can buy the game as an add-on for $14.99. It will later be released as a standalone game for the Xbox 360, PlayStation 3 and PC for $39.99.[2] The game/add-on will be released in early 2014.
Development
Edit
Capcom has announced a pre-order bonus that includes an alternate costume for each of the new playable characters. These costumes have been designed by UDON, the same art studio that created/published the Street Fighter comics and drew the artwork for Super Street Fighter II Turbo: HD Remix.[3] Players who purchase the full retail/digital release of the update will receive all previous DLC costumes for free. There will also be a new announcer.[4]
New gameplay mechanics have been announced, Ultra Combo Double, Red Focus Attack and Delayed Standing.
Ultra Combo Double allows players to choose both of their character's Ultra Combos at the cost of doing less damage. This gives players more options in their tactics and play styles.
Red Focus Attack is a Focus Attack that currently absorbs multiple hits. It is still subject to the same weaknesses as the former with Armor Breaking moves and throws.
Delayed Standing allows players to alter the timing of their character's wakeup. By holding Heavy Punch and Medium Kick on the character's hard knockdown, the character will take a few extra seconds to get back on their feet, disrupting the wakeup game of the attacking opponent.[5]
All mechanics are still a work in progress and are subject to change with the help from fan feedback and location tests. In addition to these mechanics, unblockable setups have been removed, as was heavily requested by fans of the series.[6]
Various location tests, performed on arcade cabinets, will be held in the near future.[7][8]
Japan - November 22-25, 2013

Tokyo Taito Station, Shinjuku South Game World
Osaka Taito Station, Osaka City Nipponbashi
Nagoya Taito Station, Oosu
Fukuoka Taito Station, Fukuoka Tenjin
Sendai Taito Station, Sendai Chris Road
Sapporo Taito Station, Sapporo Tanuki Kouji
United States of America

Super Arcade - Walnut, CA - November 29-December 1, 2013
Northeast Championships 14 - Essington, PA - December 6-8, 2013
Capcom Cup - Burlingame, California - December 14, 2013
Singapore

Tough Cookie Gaming Cafe - Singapore - December 20-22, 2013
Playable Characters
Edit
In addition to these characters, there is one more character that is yet to be revealed.
There will be six new stages, all of which come from Street Fighter X Tekken. The stages are:[9]
Jurassic Era Research Facility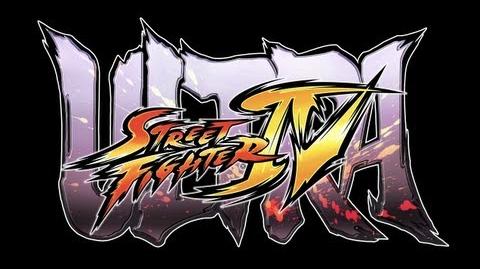 References
Edit