I think I may know who this fifth character is after looking over the facts
Is Female
Never been in Street Fighter
Making Fighting Game Debut
I believe I've found someone from a recently released Capcom Game that falls into all of these Categories and was also pushed to show her activeness,Strength and Fighting Ability.
Athena Cykes! From Phoenix Wright Dual Destinies.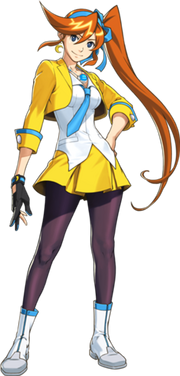 Ad blocker interference detected!
Wikia is a free-to-use site that makes money from advertising. We have a modified experience for viewers using ad blockers

Wikia is not accessible if you've made further modifications. Remove the custom ad blocker rule(s) and the page will load as expected.